Tuuli nominated for Best Setting at Xyzzy Awards
---
So, the Xyzzy Awards for the best interactive fiction of 2017 has announced the nominated for this edition, and Tuuli is listed for Best Setting!!!
Take a look!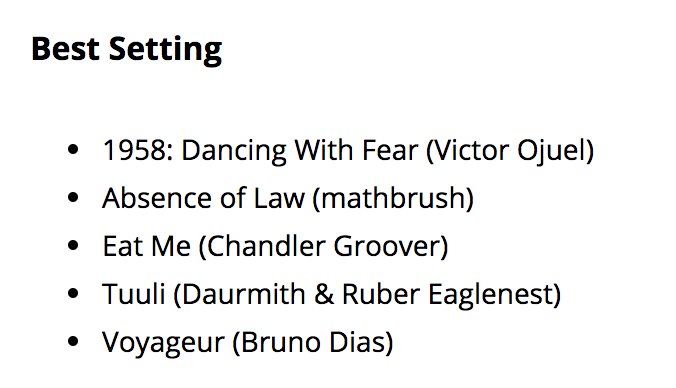 The Xyzzy Awards are the Oscars of zork-likes text adventures interactive fiction, so, we are extremely happy.
Probably, we would not win, because our has some tremendous Settings, we we are very happy to be in so elegant company!
Also, the Xyzzy Awards nominated is a great occasion to play and review some of the best Interactive Fiction of past year. So, please, enjoy yourself, you can even participate as popular jury for choosing the winners.
Read the official announcement and the other nominates at: